Company Profile
Established in 1956, Densmore Tool & Die Works has strategically developed into a superior supplier for the design and manufacture of custom precision tooling products for the automotive industry. Additionally, Densmore Tool & Die Works has always been recognized for having superior grinding capabilities for accurate results with very low tolerances. Today, we have evolved into a global supplier servicing customers in 17 countries on six continents currently.
About Us
Our committed team of over 20 employees works on the process of designing and manufacturing high-quality tooling for your customers' requirements. Our skilled workforce has years of expertise and experience supplying customers on a global scale since 1990.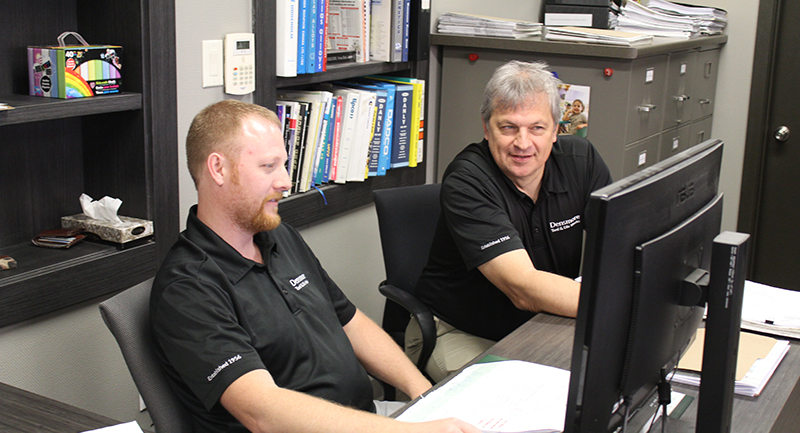 At Densmore Tool & Die Works, we provide our customers with the highest quality tooling. We provide a full range of services from design to manufacturing and inspection as well to ensure we meet and exceed your tooling requirements. We provide:
Stringent quality assurance standards
Custom tooling for unique requirements
Dedication to helping you succeed
A team of experienced employees
A full service supplier
Over 60 years of proven experience as a custom precision tooling supplier
High-tech facility and equipment
Facility & Machinery
Our design and production facilities are housed under one roof so that our complex processes are controlled more easily and efficiently. We have advanced equipment including CNC milling and grinding machines, machining centers, lathes and wire cutting EDMs. Our design team specializes in modeling, reverse engineering, and technical drawings, to ensure tooling meets or exceeds your requirements.
Supplying and Servicing Tooling to 17 Countries and 6 Continents
Head Office
Densmore Tool & Die Works Limited
2 Hiscott Street
St. Catharines, Ontario
Canada L2R 6T7